New Wonderland Station • Parking Garage • Suspension Bridge
Beginning in 2011 with the construction of a new parking garage, the Wonderland Station Project is now complete. The newly renovated station features glass-enclosed stairways and elevators to the parking facility and a pedestrian bridge to Revere Beach.
The former Wonderland Greyhound Park can be seen in the distance. The dog racing park operated from 1935 to 2010 and was closed in August of 2010 following a statewide ban on dog racing. The Wonderland Ballroom is in the foreground.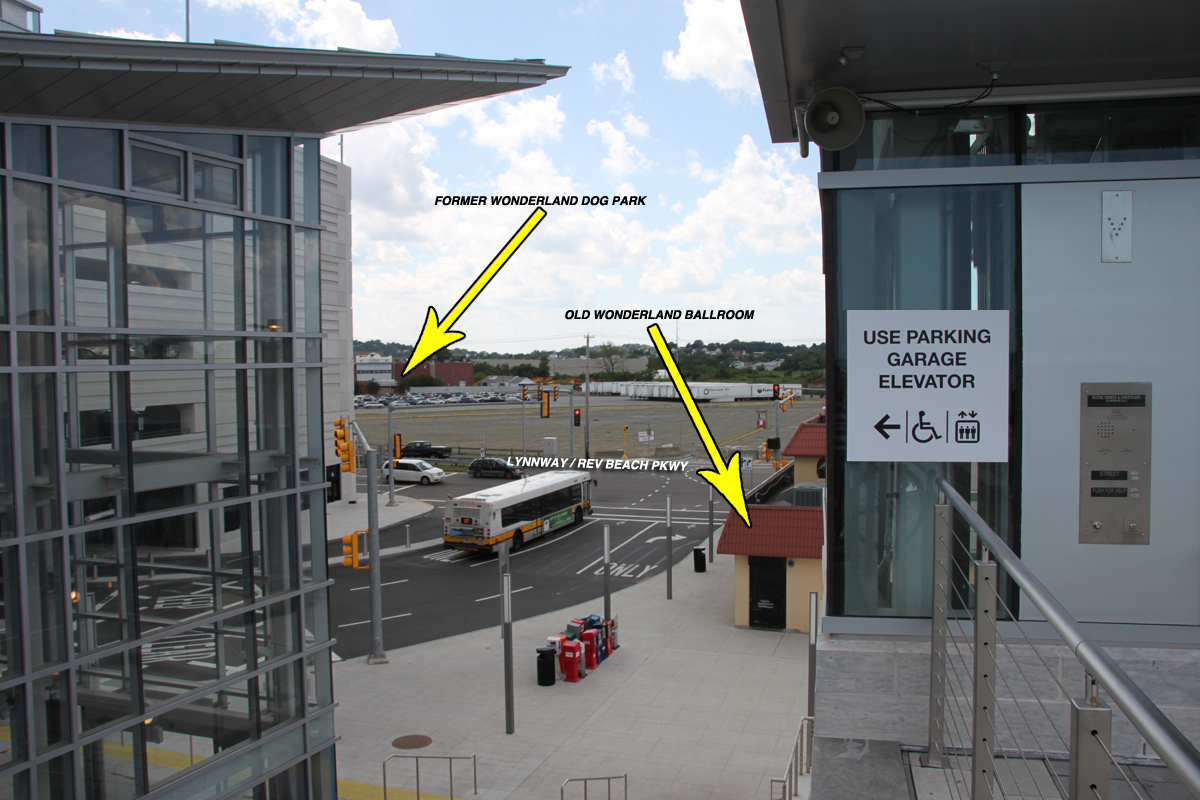 View of the clock on Revere Beach Boulevard across the pedestrian bridge from the station.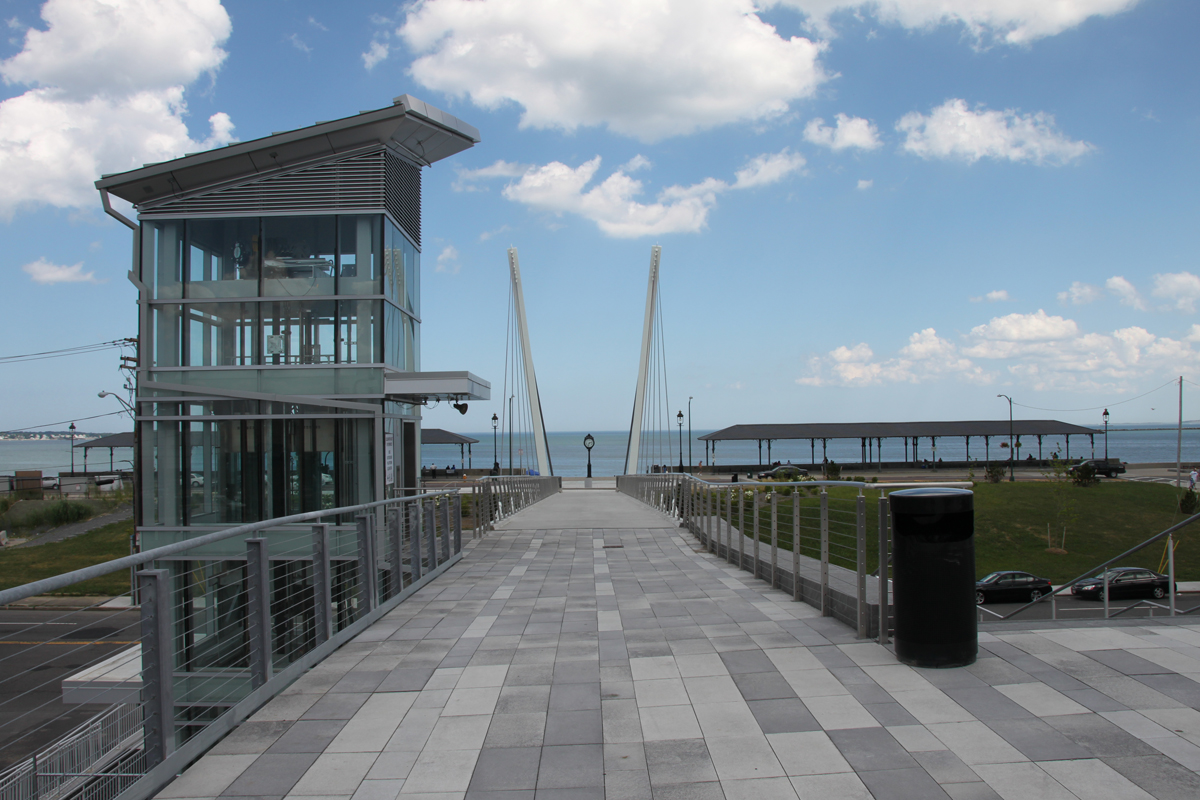 Connecting Wonderland T Station to Revere Beach, the new cable-stayed pedestrian bridge was completed in late 2012 and is now open to the public.